Instructions
Serving Size: 2.5g /cup
Steeping Temp: 100°C
Steeping Time: 5 mins.
Certification: Organic
Origin: Various
Caffeine: Caffeine Free
Moon Tea
A refreshing tea to bring comfort and lightness during uncomfortable days.
Tasting Notes
Certification: Organic
Aroma: Floral, berries, woodsy
Infusion Aroma: Earthy, sweet berries
Infusion Color: Pale Amber
Base flavor: Berry
Infusion Strength: Medium-Light

Have you tried Moon Tea? Tell us what you think!
Please login or create an account in order to post a review and rating.
Health: 8 causes of fatigue and solutions! -
by Safiya Motala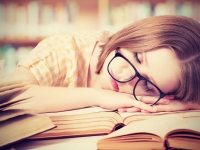 We want to know why we lack energy and how to fix it! At Shanti Tea, we believe in looking at the whole picture. Not just how to solve problems, but find out why they happen and how to fix them.
Why?
Fatigue is often associated with our (bad) habits. Here are 8 frequent factors to fatigue.
1. Lack of sleep
This one is pretty obvious! You need to make sure your body is getting enough sleep. The number of hours needed varies from person-to-person. Lack of sleep causes a lot more than just issues with energy! Read our solutions below for tips to get more sleep and to improve the quality of sleep.
2. Poor eating habits
Nutrition is a huge contributing factor to your level of energy. Your diet has an impact on your sleep quality, hormones, weight loss/gain, and much more.
Diets high in carbohydrates and/or sugars are known to have a strong impact on energy levels, caused by the sharp spikes and drops in blood sugar level.
Deficiencies in iron and protein also lead to a lack of energy.
3. Emotional stress<...