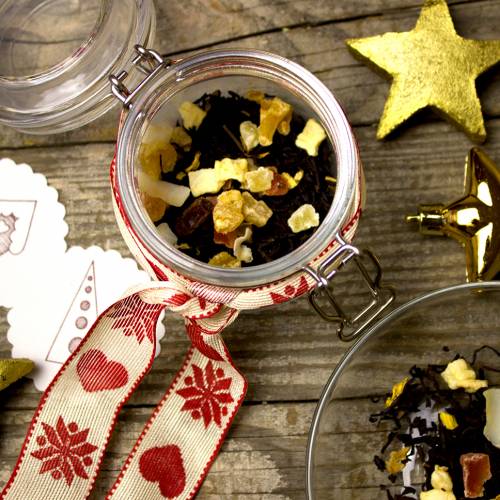 Are you shopping for the tea lover in your life? With all of the choices, the perfect tea gift might seem overwhelming!
Teabags or Loose?
This may be an easy questions to answer. Does the giftee prefer teabags over loose leaf? If you aren't sure, go with loose leaf.
Tea bag tea drinkers and loose leaf tea drinkers may both enjoy a quality loose leaf tea, but many loose leaf tea drinkers will not enjoy a teabag.
There are a number of reasons why loose leaf is popular. One big one is the complexity of the tea leaf. Tea leaves expand in water, while the leaves open up, it releases a more complex flavour. Teabags can prevent the leaves from fully opening. Do you ever notice the need to dunk and stir your teabag, and seeing a wave of dark tea infusion seep out of the teabag and into your mug?
Teabags are often made with a low grade of tea called dust and fannings. This is a tea leaf cut very small, often the leftovers in the production of whole leaf tea. Cut leaves are stronger in flavour, higher in tannins, and less complex.
Shanti Tea uses our whole leaf teas inside of a biodegradable pyramid teabag. The pyramid shape allows the whole leaves to open slightly. If your tea lover wants the convenience of teabags, they will love the taste and quality of our pyramid teabags.
Flavour?
If you already know which type of tea your giftee regularly enjoys, you're ahead of the game. If not, think about what you do know. Some tips:
Does he/she have a sweet tooth?
If yes, anything specific? Chocolate, fruits, cakes, anything that might help?
Are they a fan of traditional flavours? Earl Grey, English Breakfast, Green tea?
Do they drink coffee?
Are they interested in luxury, quality items? If so, he/she might enjoy a rare specialty tea.
Use anything you know about the person to see if you can guess which flavours might be a good match.
Homemade Tea Infusions
Instead of buying your tea lover loose tea or teabags, perhaps you can unleash your crafty side and make a personal tea gift. Some ideas:
These are just a few ideas, but get creative! Many people love the personal touch of a homemade gift, especially when it includes fun ways of using tea.

Starter packs
Starter packs are a great way to gift tea, they include 3 types of tea. The three types are selected for different reasons. They might work together as a tasting line up for a specific tea or region, they could be a flavour collection, such as dessert teas. You can also choose something that appeals to you. Tea is social, you can choose a collection that teaches you a bit about tea as something to do together with your tea loving pal.