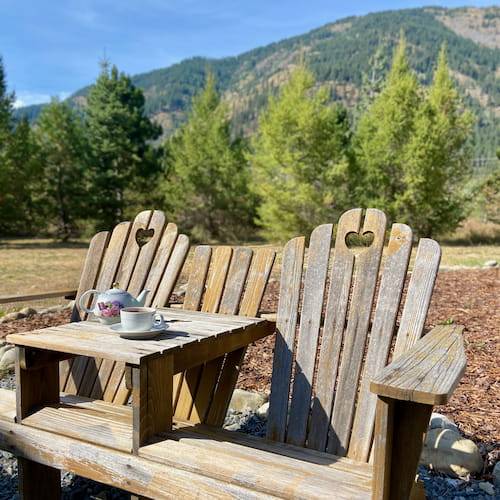 It's typically around February when new year's resolutions start to wane. Gyms that were packed with new members in (pre-pandemic) January start to return to normal traffic levels by mid-February and grocery stores no longer have to triple their orders of kale. Balance is restored.
This year, laughing off our collective lack of discipline feels a bit more challenging. Bombarded with the constant "New year, new you" messages on social media, the pressure to raise the bar in 2021 can sting a little bit when many people are just trying to get through the day.
Eleven months into a global pandemic, we may feel "used to it," but that doesn't mean it's become easier.
It's okay if you're not learning a new skill or language, training for a marathon, taking a leap forward in your career, or achieving any other big self-improvement goal you may have for yourself. Have some self-compassion and acknowledge all that you're balancing at the moment.
Start small
Along with self-compassion, it's also important to prioritize your wellness during this time. Setting aside a bite-sized amount of time (think 10-15 minutes) each day for fresh air, exercise, yoga, meditation, reading or a virtual catchup with a friend can positively impact your mood and contribute to your overall wellness.
While anchoring your new wellness habits with tea can give them sticking power, the ritual of drinking tea on its own can be a simple pleasure, a calming and therapeutic experience, or a way to practice mindfulness. As an added bonus, tea offers a myriad of health benefits thanks to its catechin (the main one is EGCG) and L-Theanine compounds, while tisanes (herbal teas) are typically caffeine-free options that can offer different health benefits (such as to promote healing or to increase energy) even though they do not contain Camellia sinensis (tea).
Looking for a new tea to curl up with these days? Shop our Wellness Collection (we are loving Ginger Mint Comfort and Defence at the moment) and enjoy those bite-sized moments!