Instructions
Serving Size: 2.5g /cup
Steeping Temp: 100°C
Steeping Time: 5 mins.
Certification: Organic
Origin: Various
Caffeine: Medium-Low
Buddha Focus
This powerful and extremely beneficial blend combines green tea and Ayurvedic herbs to create a well-balanced, potent and essential blend to increase focus and concentration. Brahmi is touted as the most rejuvenating herb in Ayurveda. It has been used for thousands of years to revitalize the nerves and brain cells. Brahmi also supports restful sleep, calms emotional turbulence, and simultaneously promotes concentration and alertness. In Ayurveda, it is known as a brain tonic and may actually work on the brain through its effect on the gut microbiology. Tulsi (Holy Basil) has been used for centuries to promote immunity and stress resilience, support strength and stamina, and to enhance calm and clarity. Eleuthero root ginseng is mostly used in traditional medicines as an adaptogen, a compound that helps the body better handle and adapt to stress. Eleuthero also acts as a stimulant, increasing nervous system function. Together with green tea these herbs compose of a blend that is beneficial to those requiring more focus, more concentration, and to better handle stress but have a restful sleep at night without fighting off stimulants that disrupts it.
Due to brahmi and gotu kola, this blend also helps memory and is excellent for improving your brain functions. Green tea and ginseng make you more attentive and sharp. Tulsi calms down and helps to cope with stress.
Tasting Notes
Certification: Organic
Base flavor: Earthy

Have you tried Buddha Focus? Tell us what you think!
Please login or create an account in order to post a review and rating.
Health: 8 causes of fatigue and solutions! -
by Safiya Motala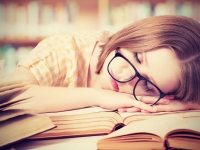 We want to know why we lack energy and how to fix it! At Shanti Tea, we believe in looking at the whole picture. Not just how to solve problems, but find out why they happen and how to fix them.
Why?
Fatigue is often associated with our (bad) habits. Here are 8 frequent factors to fatigue.
1. Lack of sleep
This one is pretty obvious! You need to make sure your body is getting enough sleep. The number of hours needed varies from person-to-person. Lack of sleep causes a lot more than just issues with energy! Read our solutions below for tips to get more sleep and to improve the quality of sleep.
2. Poor eating habits
Nutrition is a huge contributing factor to your level of energy. Your diet has an impact on your sleep quality, hormones, weight loss/gain, and much more.
Diets high in carbohydrates and/or sugars are known to have a strong impact on energy levels, caused by the sharp spikes and drops in blood sugar level.
Deficiencies in iron and protein also lead to a lack of energy.
3. Emotional stress<...