Our Story
Shanti Tea was born from humble beginnings in 2009 as a small home-based business selling a handful of teas. Shanti has grown and evolved as a family owned business with a continued passion for healthy living, sustainability, and social responsibility. We now carry one of the widest selections of certified organic teas, spices and herbs in North America.
Our unwavering commitment to our customers and our sharp focus on organic certification and ethical teas has allowed us to build strong direct relationships with tea farmers in China, India, Sri-Lanka and Japan. We pride ourselves in our continued innovation and development of unique manufacturing and blending methods to produce teas of very high quality and flavour. Our slogan, "Real Tea, Real Flavour, Real People", accents our dedication to the highest standards of quality, sustainability, and customer service.
The success of our wholesale business is measured by the success of our wholesale customers. We have not only helped many new businesses take their first steps into the tea industry, but have helped many of them grow into well-known brands. We are also privileged to have respected brands turn to us for their private label manufacturing.
Our Roots are Organic and Fair Trade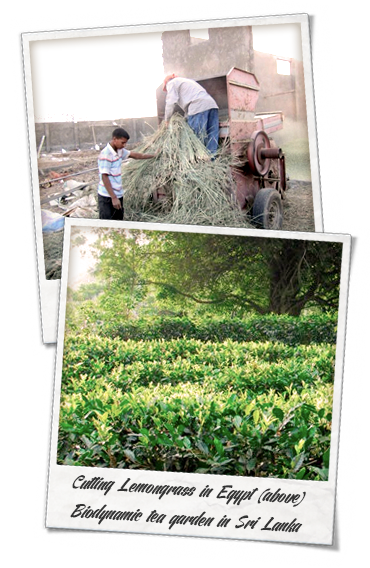 The Shanti Tea story begins in July 2009 in a small one-bedroom apartment in Toronto. Founded on the values of health and equitable trade, we immediately applied for Organic and Fair Trade certification, and began forging relationships with farms in tea producing regions. Parallel to these ideals was also our commitment to excellence in customer service and experience.
Our first sales venue was a vendor stall in a popular 3-day festival in Quebec, where we were able to introduce the brand to the public. The response was overwhelmingly positive, so we invested more time and effort into developing our online presence. We also worked hard to develop our blending process and customer service standards. We then expanded our distribution from local to national, and then eventually to international. We added wholesale services in early 2010, and private label services in late 2010.
The popularity of our brand grew quickly, and very shortly thereafter we were able to expand into a retail space in Ottawa, and then further into our much larger warehouse and manufacturing space. As our physical presence began to expand, so did our online presence. Over several revisions and updates, and with tens of thousands of lines of programming all done in-house, our web services for business are completely unique in the world, allowing our customers to not only purchase tea, but to also have direct access to placing custom manufacturing orders online.
Today our facility in Ottawa services thousands of customers in over 20 countries around the world, and over a hundred private label brands. Our customers stay with us because of our level of service, the skill-set and experience at their disposal, the unique manufacturing opportunities we introduced to the industry, and the quality of Organic tea we produce.
Our Expertise And Service Is What Makes Us Different
As one of our founders is a licensed Naturopathic Doctor, we've really narrowed in on Certified Organic teas. Many companies will sell a combination of organic and conventional, but we choose to exclusively sell Certified Organic teas. (We do have a section of special reserve teas which we acquire through our travels are are not sold on an ongoing basis. They are there simply for those customers who are interested in trying some teas we acquire at local markets when we visit our supplying farms). Our focus on organic means that we have developed a very strong skill-set in the organic tea industry, from selection and evaluation to manufacturing and blending.
All our flavour essences are 100% natural and organic. Many tea companies will flavour their teas with artificial flavours, which results in a richly flavoured 'juice' like tea. Natural essences are more subtle, and it takes skill to get the right proportions and application methods to make the teas taste good. This means that our teas taste more natural and have a smoother flavour profile.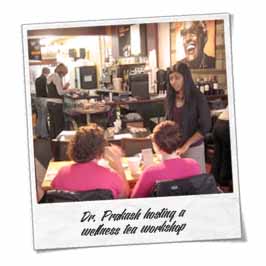 Our supply chain is well developed and robust, including not only organic teas, herbs, and spices, but also packaging options, certifications, export and import freight, customs brokerage services, basically everything you need to start a business, grow a business, and expand into national and international markets.
We have also developed the production chain required to manufacture from start to finish. We can do as much or as little as you require, and everything between brand creation and design to final packaging and distribution. Working with Shanti Tea Canada gives you access to all these options and our product knowledge and expertise.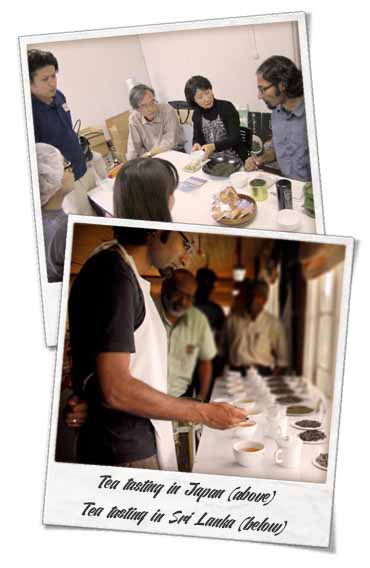 Our Future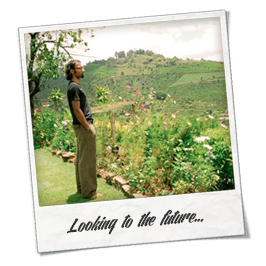 We have an ambitious vision for our future. As we continue to grow our base manufacturing facilities, we will expand into new international markets. We will bring knowledge of these markets to our clients and help them to grow their own businesses. We will innovate with new products and manufacturing methods to help smaller businesses grow and larger brands expand their market share. Our commitment to your success is always at the forefront of everything we do, because your success is our success.
While we grow, we will be careful to maintain our core values. Our slogan, "Real Tea, Real Flavor, Real People", captures not only our down-to-earth 'real' nature, but also our dedication to health, quality, and social responsibility. At the core, we will always be a family business, and we will continue maintain family values in everything we do. The tea industry is one of hospitality. All of our clients who have visited us can easily see this business philosophy in everything we do. Our family roots are strong and our hospitality will never change. We are here, first and foremost, for you; and we have succeeded because of you. THANK YOU to all our customers who have helped us come this far, and thank you to all those helping us shape our future. If you are interested in becoming more involved with Shanti Tea, contact us at operations@shantitea.ca.