Shanti Tea offers a wide range of manufacturing, packaging, and co-packing services to a wide range of clients. Below are some examples of what we do on a regular basis, however our manufacturing workflow is flexible and adaptable enough to satisfy any requirement. Please contact us at 1-800-9-SHANTI to get a quote on your specific project.
Tagless Pyramid Teabags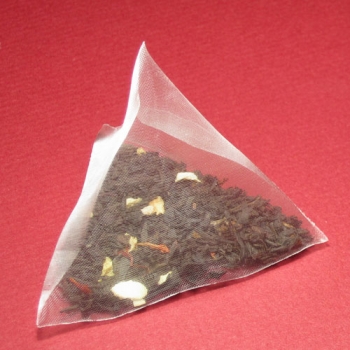 Our Tagless Pyramid Teabags are made of a natural biodegradable material. Tagless materials are a stock item and we are able to produce these orders in a very short time frame. You can either purchase the tea from us, or you can also supply your own tea to be packaged into teabags.
Private Label Pyramid Teabags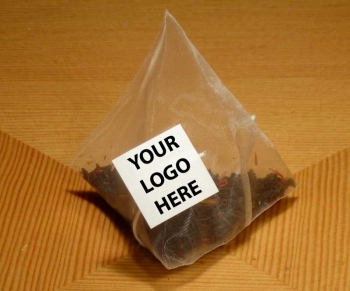 Private label Pyramid Teabags are similar to the white tag bags, except they are printed with your private label. An investment is required in order to manufacture the tags, however the benefit is that this is the least expensive private label solution possible, and is suitable for a business that is looking to establish a strong brand in the tea industry.
Teabag Packaging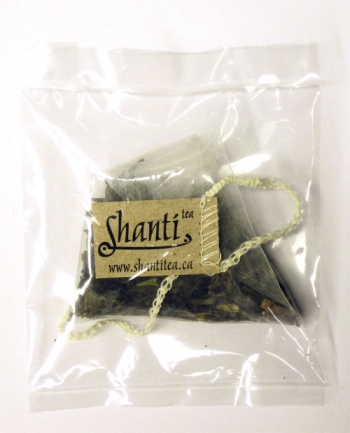 After producing your teabags we are also able to individually wrap them. We can also insert s 3" x 3" card into the envelope to serve as a tea information card. Many of our clients use this type of packaging for promotional products, advertising, etc. We can print any design you send us onto the card.
Pouch Packaging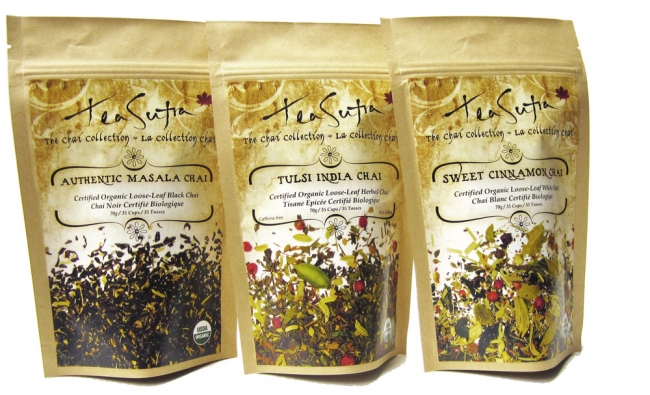 We can package your teabags, or loose-leaf tea, into private label pouches for you, in quantities ranging from 25 grams and up. You can either provide us the design for the tea pouches, or we can design a label for you. Design fees will apply.
Private Label Tea Tins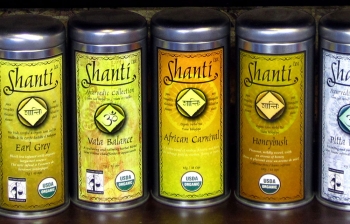 We can package your teabags or loose-leaf tea into luxury tea tins, and apply a private label. As with the pouch packaging, we can either design the label for you or you can send us the design.
Custom Blending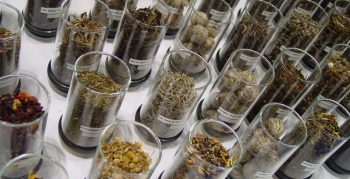 For those looking for uniqueness in their tea selection, we also offer custom blending services. We will work with you to design and create a blend which surpasses your expectations. Every tea company should carry at least one custom blend to help build customer loyalty. We will work with you to craft the perfect blend.