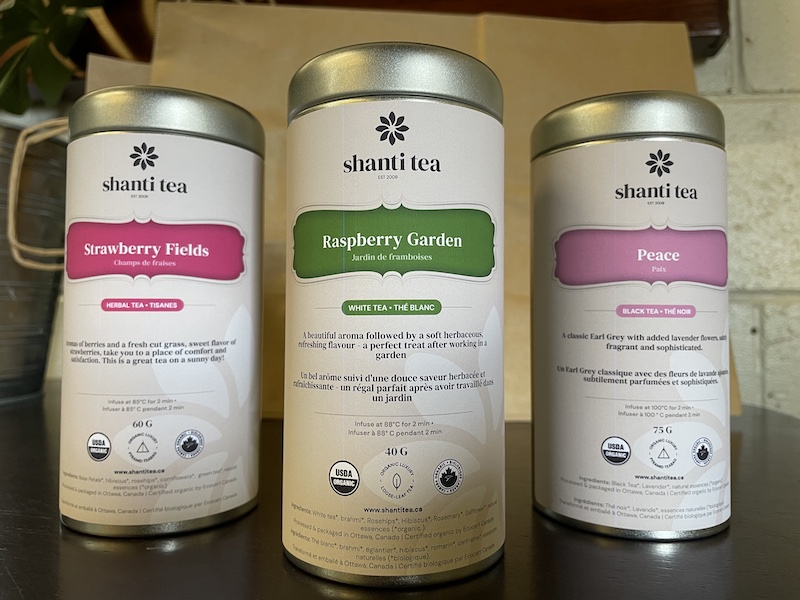 Shanti Tea Retailers
Shanti Tea has specialized in private label solutions for several years, but now we are receiving a lot of interest in our Shanti Tea branded tins. Please see the list below of retailers who currently offer our teas to enjoy on location and/or to take home with you.
Canada
Ontario
Ottawa:
South Lancaster
Tecumseh
Thornhill
Owen Sound
Manitoba
Angusville
Nova Scotia
Liverpool
British Colombia
Port Alberni
Outside of North America
Curaçao
Brievengat
Does your business carry Shanti Tea and you'e not on the list? Email info@shantitea.ca, we will update this page immediately!